Diversify – and dip into a £6million pot
2nd August 2016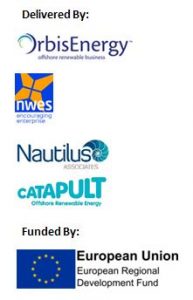 The word diversification is being bandied about a great deal these days. It's not surprising, given the depressing state of the oil and gas business, which a leading academic recently said was no longer fit for purpose.
That academic was Professor Paul Stevens, Distinguished Fellow, Energy, Environment and Resources at Chatham House, who knows a thing or two about the industry and has published a lot on the economics of energy. His view in a May 2016 paper entitled International Oil Companies: The Death of the Old Business Model is that big companies need to change the way they do business or face a rapid decline in the next decade.
The actions he says are needed include squeezing costs, more big mergers and our old friend diversification.
One of the key areas the oil and gas players are looking at is, of course, offshore renewable energy, where there are lots of similarities in the skill sets. These companies know how to manage and maintain big projects. They know how to safely install hefty structures. They know how to get the power ashore and plug it into the grid.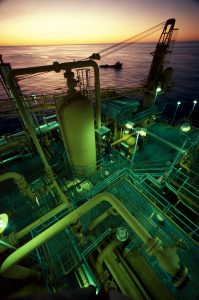 But it's not just the big boys who can benefit from diversification. The supply chain companies that have made a good living out of oil and gas for decades, and who are now feeling the pinch, can see new opportunities opening up for them. This is particularly so in the east of England, which is fast establishing itself as the UK's principal renewable energy hub and where grants are available to help small and medium sized companies develop bright ideas to improve productivity and reduce costs.
The SCORE programme has a £6million pot to encourage innovation in offshore renewable energy. Grants of up to £50,000 are available for companies in Cambridgeshire, Essex, Norfolk and Suffolk who employ fewer than 250 people and have assets of less than 50million euros.
What's important is that SCORE grants are not just available for purely renewables companies. They can also be accessed by oil and gas businesses aiming to diversify into offshore wind, wave, tidal or other marine sectors by using their expertise to bring fresh ideas to the renewables party.
The programme is part-funded by the European Regional Development Fund and managed by OrbisEnergy, the renewable energy incubator centre in Lowestoft, Suffolk, in partnership with enterprise specialists Nwes, energy industry experts Nautilus Associates and the national Offshore Renewable Energy Catapult Centre. www.scoregrants.co.uk
Johnathan Reynolds
< Back to blog